Switch cabinet construction
The number one

in switch cabinet construction in Styria
Switch cabinets form the electronic heart of process plants and machines. If you need such a device, you can engage us for a switch cabinet construction at any time. Here we manufacture switch cabinets for machine tools of various types, among others. Our services in this area include
individual planning
procurement of all necessary
components
expert assembly
At the beginning of the switch cabinet construction we prepare your project individually and thoroughly. For this purpose please inform us about the exact specifications for your plant. Furthermore, you have the possibility to leave the production of controls to us. We will then integrate these into your control cabinet.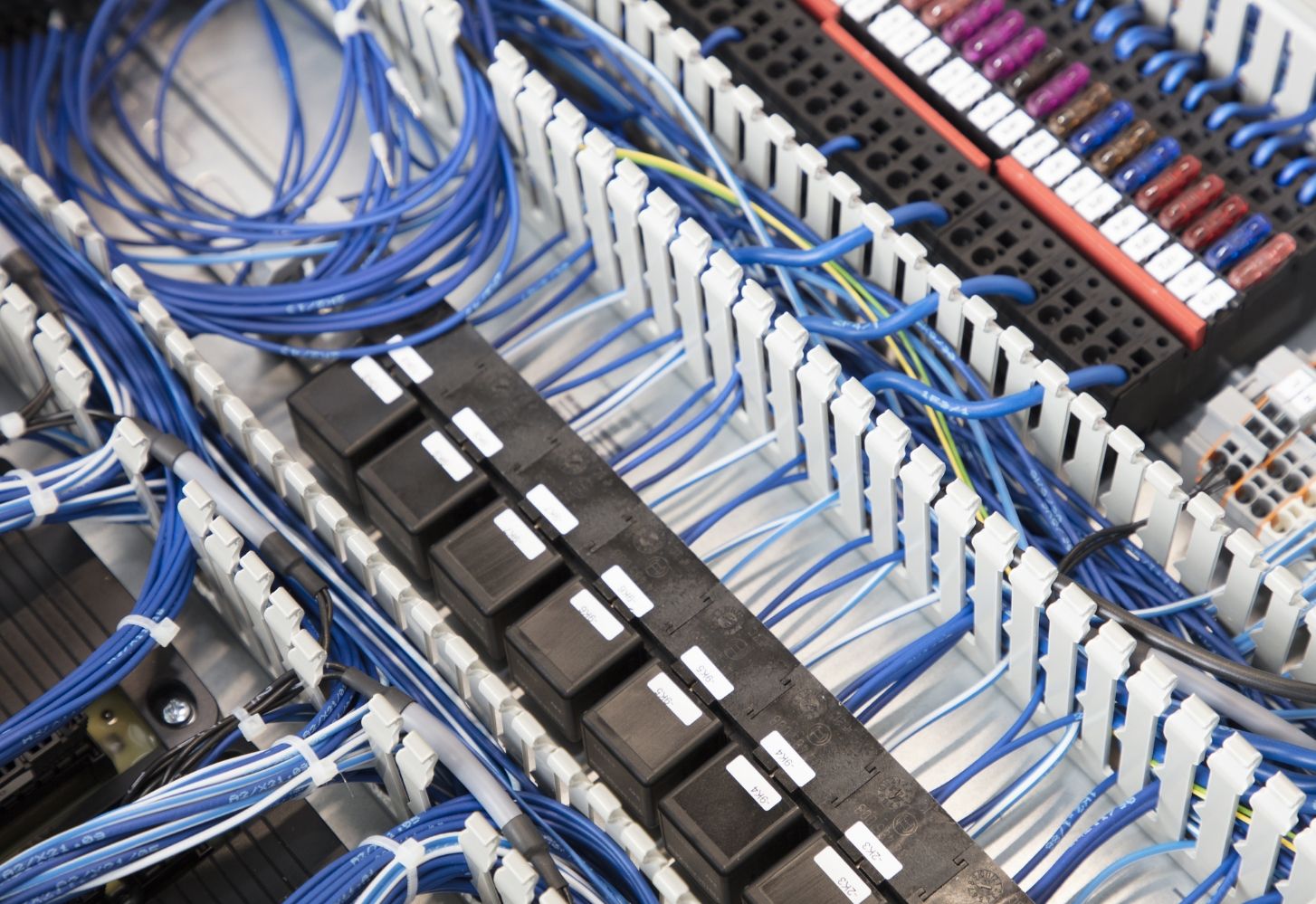 Control cabinet equipment

by experienced specialists
To ensure that your systems and machines function perfectly later on, you should rely on professionals for switch cabinet construction. We at Löscher Elektronik GmbH in Styria have the necessary experience. Among other things, our team can demonstrate profound expertise in cable assembly.
But also when it comes to assembling complete electronic devices, you are at the right address with us. In any case, we always work exactly according to customer specifications. This is not only noticeable in the development of control cabinets. In the course of control cabinet construction, we also take care of the procurement of all components. Once all components are available, assembly is the next step.
Control cabinet construction

from A to Z
However, our service does not end with the assembly of the control cabinet. Instead, our employees then carry out a careful final electronic test. During this test, we keep an eye on simple application errors as well as the clarity of the system.
In addition to our control cabinet construction, we offer the production of control systems in Styria. This service is provided by our employees in addition to the electronics development. For further questions please contact Franz Konrad. Together with his team he will find the right solution for complex systems and machines.