Service focus:

Cable assembly in Styria
When it comes to the production of cables, you can rely on our expertise. Precise work is indispensable in cable assembly. To ensure this, our employees have a solid technical knowledge. At the same time, we use state-of-the-art tools. Among other things, we offer our customers from the mechanical engineering and plant construction sectors:
high-precision cutting
automated stripping
printing of the cables
Every cut is made by us to the millimeter. Once this step has been completed, we take care of stripping the cables and strands. The applied protection has a thickness between 0.25 and 35 mm.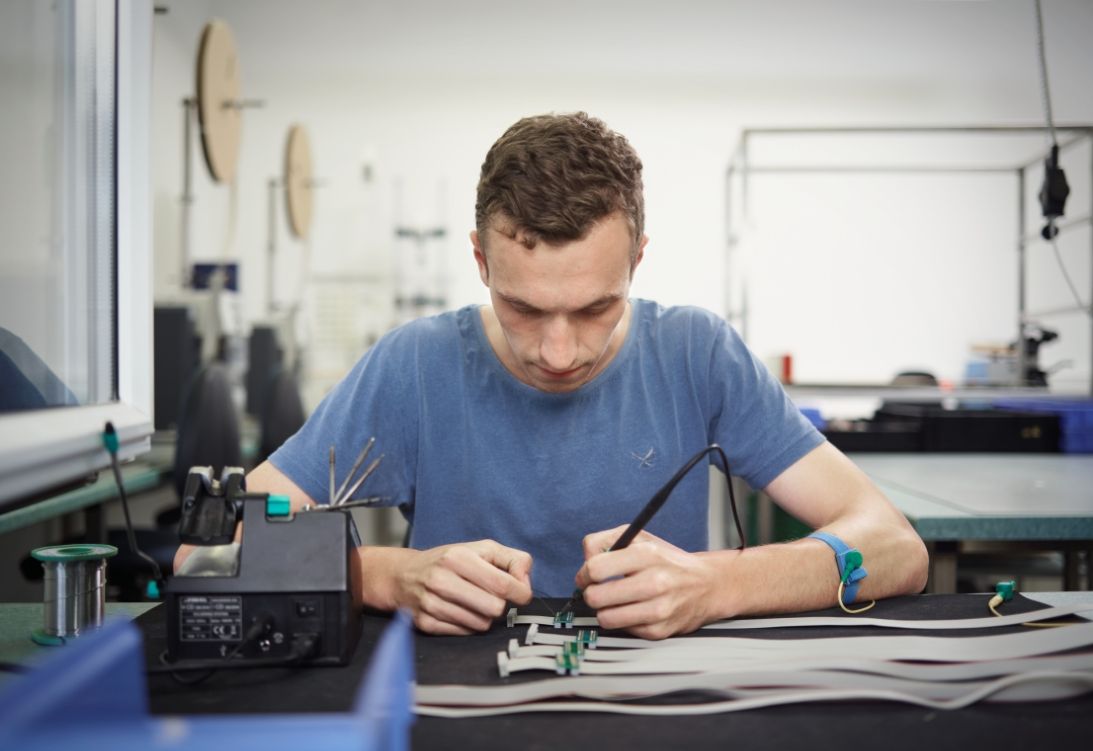 We provide the manufacture

of special cables
Would you like to have cables produced according to a specific specification? Our well-trained team will be happy to provide you with an informative cost estimate. If you decide to have your cables assembled by us in Styria, we will do this on advanced cutting machines. For this purpose we have equipment of the brands SCHLEUNIGER and KOMAX.
The modern machines enable us to print the cables during the cutting process. This is done with the help of an integrated inkjet printer. Basically, we manufacture cables in a thickness of 2 to 35 mm. If you are interested in the production of special cables, we will inform you in detail. A phone call is all it takes.
Cable assembly?

Of course at Löscher Elektronik!
In addition to cable assembly, we also offer machine crimping. Furthermore, our employees assemble kits. If you choose cable assembly in our company, you will also benefit from our original tools. For more than 90 % of the contact forms we have original cutting edges.
Furthermore, we use tools produced by established manufacturers for the processing of insulation displacement connectors for ribbon cables. Due to this, we can guarantee you first-class quality in the production of special cables as well as ordinary cables. Contact our cable assembly in Styria, managed by Stefan Löscher, now!