Quality test: micrograph inspection

for crimp contacts in Styria
We pursue the goal of a zero-defect rate. After all, we do not want to make any compromises when it comes to quality. That is why sophisticated quality tests have a long tradition with us. So you can be sure with us: We only supply products that have been thoroughly tested by us. Here is an excerpt from the common tests we perform:
Micrograph testing for crimp contacts
Pull-off tests
Function and endurance tests
In terms of crimp connections, a micrograph inspection is the test of choice. This test gives you the crimping result with the best possible tool setting. In addition to the micrograph test for crimp contacts, we also offer pull-off tests. Advanced measuring equipment is used for this purpose.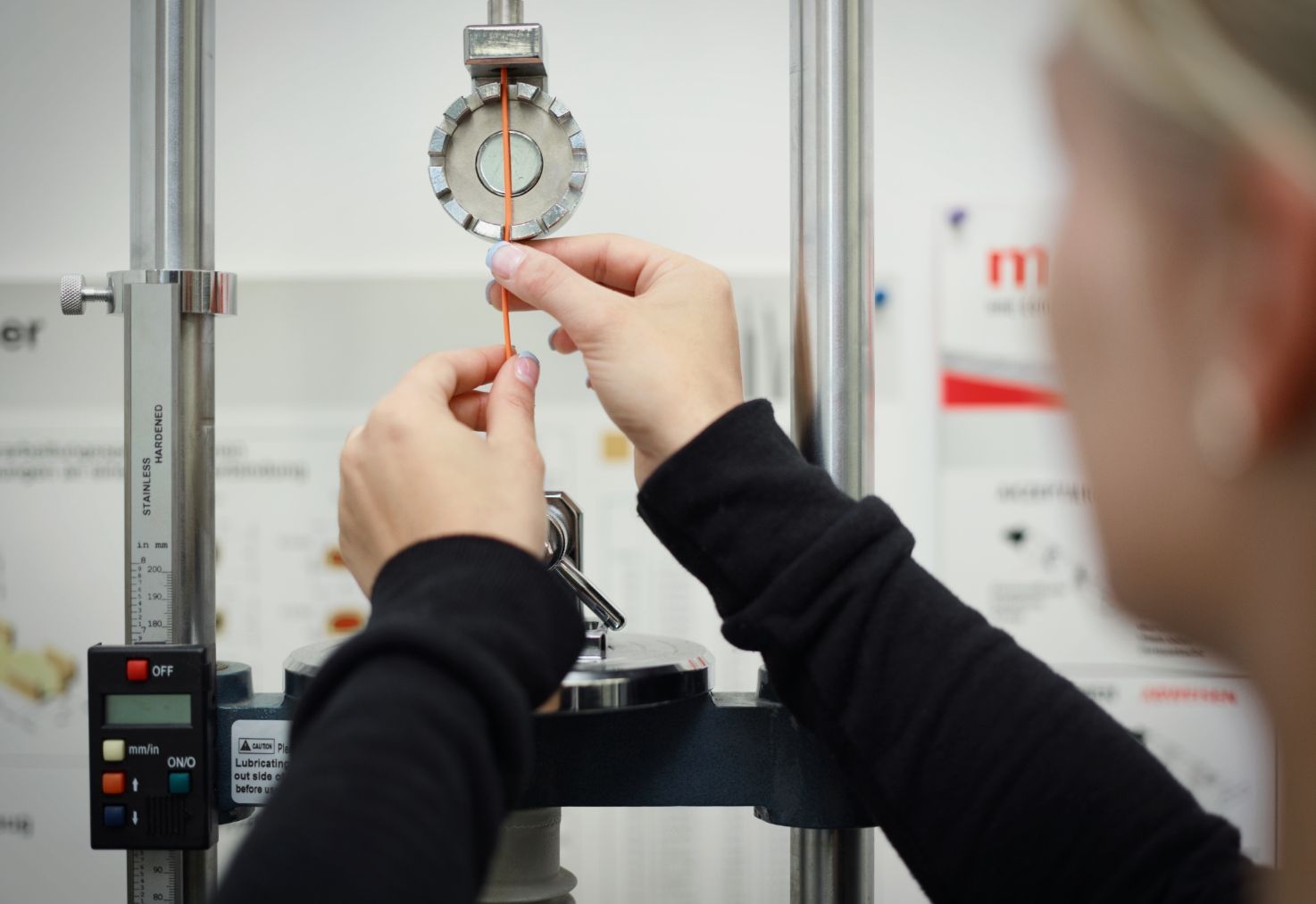 Functional, trigger tests

and more
With us, you are not only welcome if you value a trigger test. Our staff in Styria is also proficient in endurance and functional tests. Detailed statements on product quality can be made using these methods. Furthermore, we prepare quality documents. These can be, for example, risk analyses or FMEA.
Do you wish further documents, which prove the quality of our electronic components? Then send us a short request. Apart from these special test options, such as pull-off tests and micrograph tests for crimp contacts, we naturally also have standard tests in our program. Our experts will provide comprehensive information on this.
Quality tests

contribute to electronics development
We want to continuously improve our electronic components. Our quality tests are helpful for this. When you order from us, we check each product electronically. For this purpose, we carry out a short-circuit and continuity test. Finally, a visual inspection is carried out. If necessary, our team can resort to computer-aided control.
Furthermore, a certification according to ISO 9001:2015 underlines the quality claim of our Löscher Elektronik GmbH in Styria. For us, it means recognition and incentive at the same time. This is not only evident in the inspection and production of control systems. Would you also like to benefit from the advantages of a specialist company for electrical production? Then get in touch!